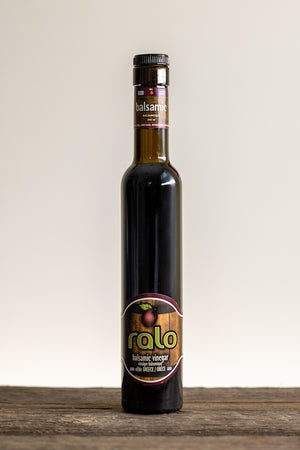 Balsamic Vinegar 200 ml (GREECE) 4 YEAR
Sale price Price $9.00 Regular price
Tax included.
Balsamic vinegar from selected white varietal grapes of Northern Greece produced according to traditional balsamic vinegar production methods under the supervision of an accredited Italian specialist.
Concentrated grape must and wine vinegar are blended and aged in wooden barrels for at least 4 years to produce an exceptional culinary product.
ACIDITY: 6%
TASTING NOTES: mild, pleasant tartness and acidity, nuanced dense rich character, with hints of red berry jam
FOOD PAIRING: beautifully compliments tomato salads, pasta salads, and  an essential component in marinades for meats, poultry and fish.