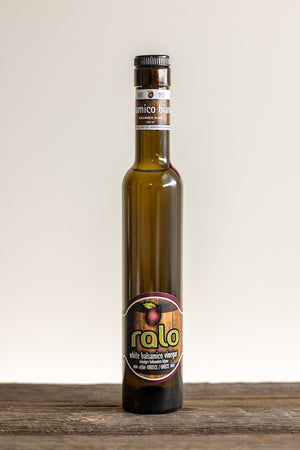 Balsamic Vinegar 200 ml (GREECE) WHITE
Sale price Price $9.00 Regular price
Tax included.
Balsamico white vinegar is made from selected white semillon grapes of Northern Greece following traditional balsamico white vinegar production methods under the supervision of an accredited Italian specialist.
Concentrated grape must and wine vinegar from semillon grapes are blended to produce a versatile culinary product where .
ACIDITY: 6%
TASTING NOTES: pleasantly sweet aromas with light fresh flavour, tame the sharpness of the vinegar, to create a perfect balance of freshness, sweetness and acidity.

FOOD PAIRING: Ideal for salads, dressings and marinades, especially where the flavour of balsamic vinegar is desired but not the colour (as in raw vegetables, mayonnaise, fish, white meat)